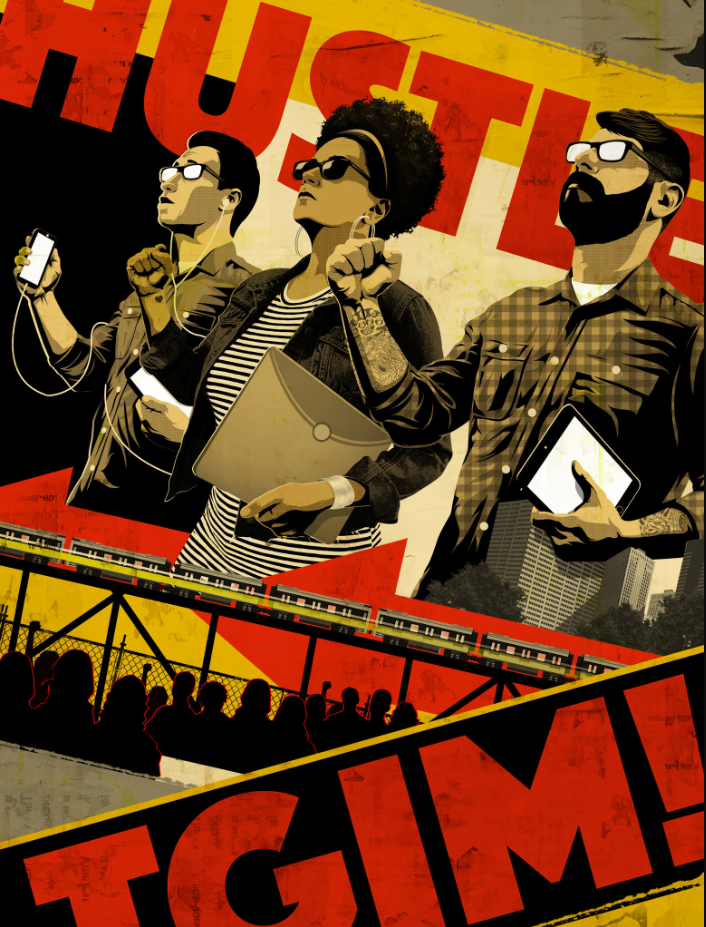 The following is contributed by a B4T worker in the Middle East.

In B4T, we constantly advocate that work = worship. In other words, if we are to do everything as unto the Lord, then our work should be part of that. Every part of our lives should be integrated into "worship" rather than just Sunday morning singing. Yet, there is a danger for Millennials that they mis-hear work=worship and make something else of it.
Based on the following NYT article, "Why Are Young People Pretending to Love Work?" you will find a cult of #hustle and #RiseAndGrind. Millennials are the least religious generation across the world, but as you would suspect, everyone worships something. Millennials tend to find their identity in their work, and savvy employers have begun to recognize an ability to take advantage of them.
So let's be clear, while we believe that our work is part of our worship of the Lord, we do not worship work itself. Work is a means of glorifying God, and we do not proclaim His mercies to anyone when we are obsessed with what we do to the core of our being.
We need to be careful that in B4T we don't get sucked into glorifying the entrepreneur. We don't glorify the starting of our own businesses for the sake of independence. We don't start our own businesses because we want to be our own boss. We start our businesses because we want to reach a lost and dying generation amongst a least-reached people group that God has called us to serve for His glory. Let's continue the B4T trend outside of the current cultural obsession with entrepreneurship and hard work.

OPEN USA supports workers in the 10/40 Window, who are doing Business for Transformation. This author's identifying information has been withheld due to security reasons. To learn more about OPEN USA and B4T, visit Find Yourself in B4T.