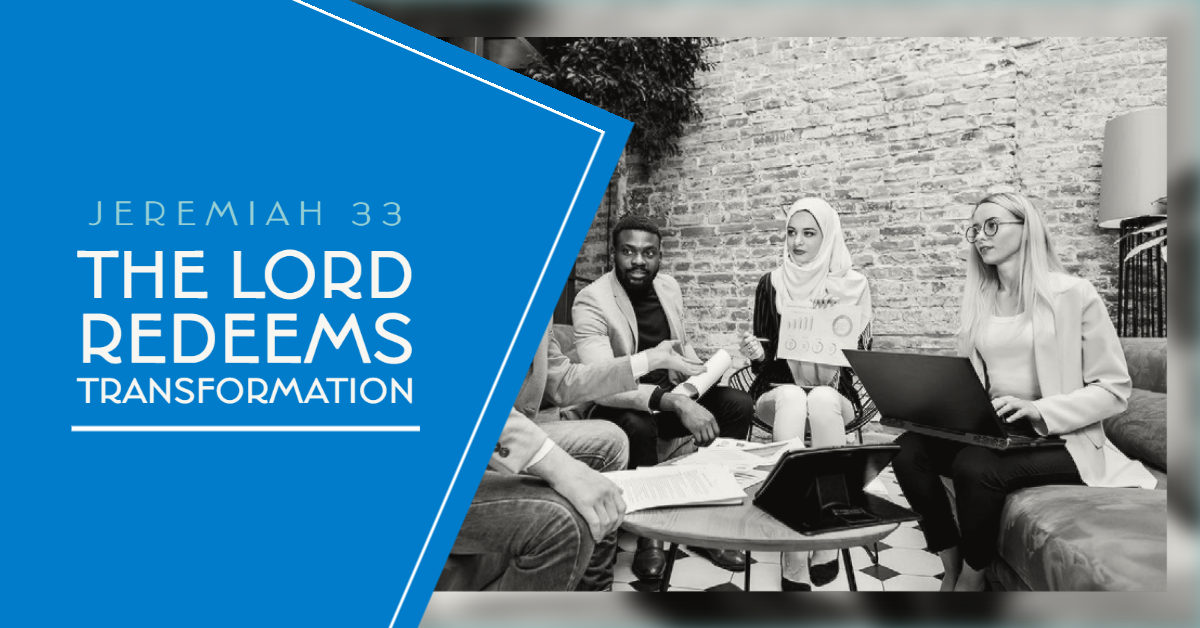 This is post 8 of 9 in a series about the book of Jeremiah.
The LORD essentially tells them that they are wasting their time destroying houses to make a defense for the city; He has already given Jerusalem into the hands of the Chaldeans (33:4-5).
BUT…
Behold, I shall bring to it health and healing, and I will heal them and reveal to them abundance of prosperity and security (33:6).
Restore the fortunes of Judah and Israel and rebuild them as they were at first (33:7)
Cleanse and forgive them (33:8)
This city shall be to Me a name of joy, a praise and glory before all the nations…they shall fear and tremble because of all the good and all the prosperity I provide for it (33:9)
Voice of mirth and gladness, of bridegroom and bride, of those who sing as they bring thank offerings to the LORD….for I will restore the fortunes of the land as at first (33:11)
Habitations of shepherds resting their flocks (33:12)
I will fulfill the promise: (33:14)
A righteous branch will spring up from David who will execute justice and righteousness IN THE LAND (33:15)
Judah will be saved, Jerusalem will dwell securely, and it shall be called "The LORD is our righteousness" (33:16)
God's Metaphors for Redemption
We've thought of redemption too much like a balloon that gets filled up, leaves the ground and flies up, up, up…to somewhere else. But redemption was always tied to the land, in the sense that it happens right here at ground level in our everyday interactions (even Jesus came down to our land for His work of redemption).
Indeed, Jeremiah tells us twice what it means to "know God" and both of those are about ethical and social concerns: exercising love, justice, and righteousness in the earth (9:23-24) and doing justice and righteousness, judging the cause of the poor and needy, the opposite of dishonest gain, shedding innocent blood, and practicing oppression and violence (22:15-17).
Doing business amongst the least reached is a fantastic way to bring God's redemption back down to earth (as it is in heaven!). Working amongst the least reached brings ample opportunities to exercise love, help the poor and needy (by hiring them and giving them meaningful employment, among other things), doing justice, etc.
In the OPEN Network, we believe God's redemption will take its beautiful form in the lives of those around us through our work. Join us in bringing this GOOD NEWS to the nations!

Greg is the President of OPEN USA. He used his education to work as a tentmaker in the Middle East for 8.5 years seeking to plant a church amongst a least-reached people group. Currently back in the USA with his wife and children, they aim to return to finish what the LORD used them to start.
To learn more about B4T, read Business for Transformation by Patrick Lai.
/

/

JEREMIAH 33: THE LORD...