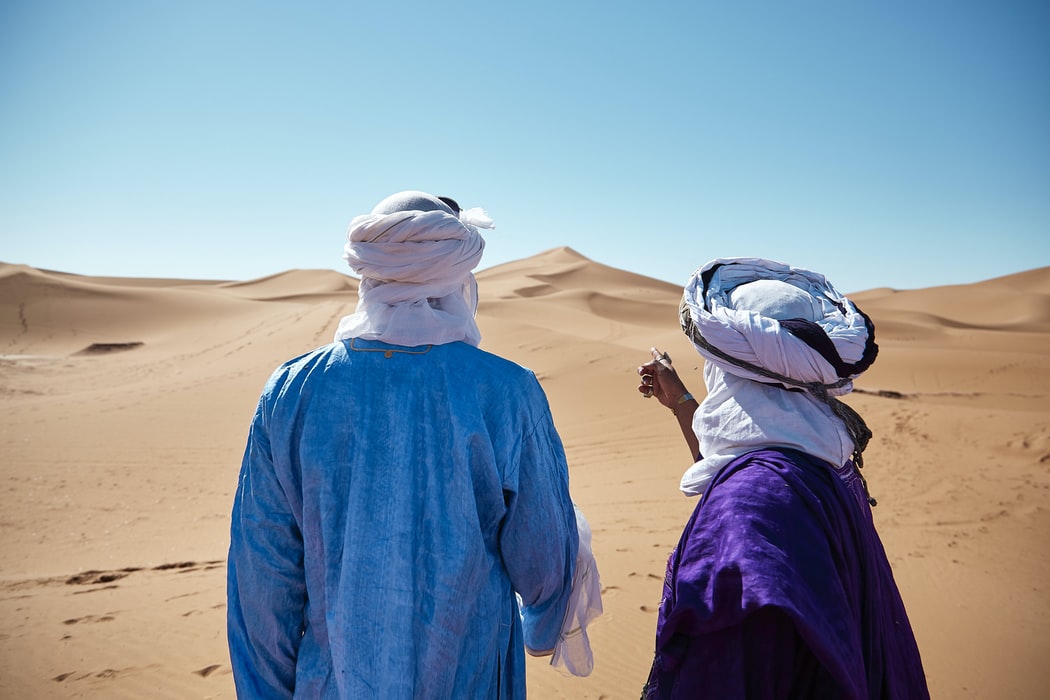 The following was submitted by a B4T Worker in the Middle East.
Many countries around the world are facing lockdowns, social distancing and restrictions for more than a month now because of the pandemic. Compared to some of our colleagues in the region, the situation here is still good. We are allowed to go outside and move around during daylight. We are very thankful to be able to work during the day.
From Crisis to Crisis
I remember a message I received from one leader in our organization when the Covid-19 crisis began. He said that every crisis is also an opportunity, and opportunities to share the Gospel increase during a crisis. The chance of bearing fruit increases almost 50%. This message became so real to me. I have lived among Muslims for nearly 2 decades and experienced many times that a door for the Gospel opened when there was a crisis.
All the formal churches were closed here, and for the first time in 1400 years all mosques were closed too. Many parts of society have stopped. Companies and shops were ordered to stop operating by 5 o'clock. Restaurants, coffeeshops and malls are closed. Many people live in fear of getting infected and worry about their lives.
In this situation, I prayed while thinking about how to hold our small fellowship meeting. When I asked the believers we disciple about meeting, they urged us to continue to meet at their home. Of course our meeting is not a public meeting. As we gathered, it was an amazing time where grace and faith increased. The result was that the believers asked me to come twice a week, saying that they would like to concentrate on spiritual things. Last week, a sister brought her unbelieving sister to the meeting and the Gospel was proclaimed. Hallelujah!
From Crisis to Opportunity
As the situation continues, economic problems arise. Many factories are closed, restaurants are closed, and public transportation is decreasing. There are many people who've lost their jobs, especially refugees and blue collar workers.  I have heard that it is difficult for them to buy food for themselves and their families because there has been no work for the last 4-5 weeks.  We decided to prepare food bags and distribute them friends of the believers. As we shared the idea with the believers, they got excited and really owned the idea and started visiting people.
One bag contains basic items such as noodles, rice, flour, sugar, and cooking oil. One family can survive with this help for about a week. Once we started to visit people, they would ask: "Where are you from?" We'd tell them, "We believe in Jesus, and the Bible tells us not to forget the poor. That's why we made food bags." We always offer to pray for the people, for their problems or any sickness. This often opens the door for more spiritual conversations. For those who refuse prayer in the name of Jesus, we just say; "God bless you!" And hand them the bag and leave.
We always wanted to serve and get to know more people and now is good chance. Praise the Lord!
Many businesses are seeing today's problems as opportunities. What opportunities are you discovering?

PATRICK LAI and his family have worked in SE Asia for over 37 years. His experience in doing business with Jesus has brought him to understand the meaning of work and worship in the marketplace. He started 14 businesses in four countries, six of which are still operating. Patrick and his wife, May, mentor and coach businesspeople working where there are few or no Christians. Check out Patrick's latest book, Workship, now available in paperback and e-book.
/

/

GREETINGS FROM THE MIDDLE...