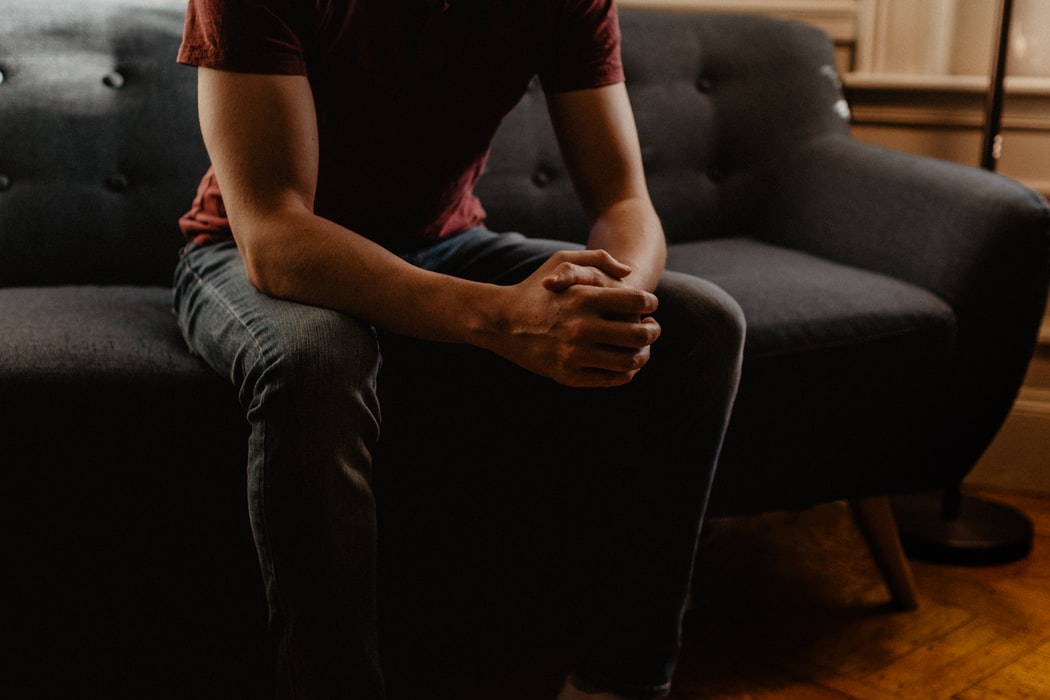 28  And we know that in all things God works for the good of those who love him, who have been called according to his purpose.
29  For those God foreknew he also predestined to be conformed to the image of his Son, that he might be the firstborn among many brothers and sisters.
30  And those he predestined, he also called; those he called, he also justified; those he justified, he also glorified.
31  What, then, shall we say in response to these things? If God is for us, who can be against us?
32  He who did not spare his own Son, but gave him up for us all—how will he not also, along with him, graciously give us all things?
33  Who will bring any charge against those whom God has chosen? It is God who justifies.
34  Who then is the one who condemns? No one. Christ Jesus who died—more than that, who was raised to life—is at the right hand of God and is also interceding for us.
35  Who shall separate us from the love of Christ? Shall trouble or hardship or persecution or famine or nakedness or danger or sword?
36  As it is written:
"For your sake we face death all day long;
we are considered as sheep to be slaughtered."
37  No, in all things we are more than conquerors through him who loved us.
38  For I am convinced that neither death nor life, neither angels nor demons, neither the present nor the future, nor any powers,
39  neither height nor depth, nor anything else in all creation, will be able to separate us from the love of God that is in Christ Jesus our Lord.
All Things
The phrase, all things, appears three times here. In each case it refers to painful periods. It is partially though not exhaustively explained in verse 35 in specifically mentioning trouble, hardship, persecution, famine, nakedness, danger and sword, defining sword as death in verse 36.
Again, each of these three verses mentions this phrase "all things" referring to difficulties. And each verse speaks to what God will do IN and THROUGH us as face difficulties. In the midst of difficulties God promises us 3 things:
1. ASSURANCE
We know that in all things . . . God works  (vs.28). Highlight these two words, we know and God works. Jesus tells us with God nothing is impossible. In in midst of our difficulties cry out to Him, for it is impossible for Him to do nothing! We have His promise that He is working. Whether we see it or not . . . whether we feel it  or not . . . we have His assurance He is at work. And He is at work, in all things, not a few things, not some things, not many things, not most things but in all things. Have assurance He will work.
2. GRACE
God did not spare his own Son . . . will He not also . . . graciously give us all things? (vs.32) Jesus had difficult days. If God did not keep His Son from difficult days should we expect our lives to be different? Yet God promises in our difficulties He will graciously provide our needs. Graciously? Often in our shallowness, we feel gracious should mean to prevent us from having any difficulties. But no, God graciously gives us difficult days. Both the prophets and the disciples encountered strenuous difficulties. This why He tells us, My grace is sufficient for you, for my power is made perfect in weakness (2 Corinthians 9:12). If not for difficulties, we'll not achieve His perfection. If not for difficulties, we would not know His grace.
3. TRIUMPH
In all things we are more than conquerors through him who loved us (vs.37). In our difficulties, we are more than conquerors. God destines us to be conquerors. Note however, that it is not we ourselves who conqueror. It is not our strength or will-power that gains the "W." No, it is through Christ the one who loves us that we conquer. The Holy Spirit working through us brings the triumph. Philippians 4:13 agrees, I can do all things through Christ who strengthens me. It's not about me. It's not about you. It's about Jesus, He is the Conqueror. He brings the triumph.
So in these difficult days, walk in His grace with assurance you through Jesus will triumph.

PATRICK LAI and his family have worked in SE Asia for over 37 years. His experience in doing business with Jesus has brought him to understand the meaning of work and worship in the marketplace. He started 14 businesses in four countries, six of which are still operating. Patrick and his wife, May, mentor and coach businesspeople working where there are few or no Christians. Check out Patrick's latest book, Workship, now available in paperback and e-book.