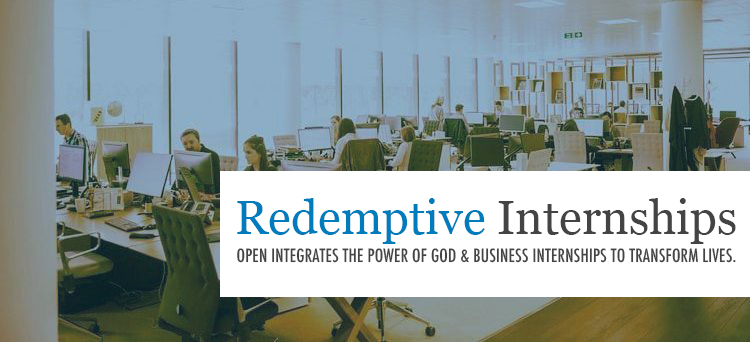 When: Oct 24, 2020, 10-11 AM Pacific / 1-2 PM Eastern
Who: Anyone interested in going on a B4T internship (and anyone who equips the interns)
Where: Online
Cost: Free
Do you want to make a difference in the world now? Do you have skills and education you'd like to use for the glory of God? Do you wonder if you have to choose between meaningful work and a "real" job?
Join us and find out how OPEN is spreading the Gospel of Jesus among least-reached peoples—through real business that results in real economic and spiritual transformation. And the best part? You don't have to wait to get involved.
WHAT TO EXPECT
The problem in the world, and how you can help us solve it.

Who OPEN is

Success stories from the field

Interview with a B4T business professional

Interview with a former B4T Intern

Steps to success – how to become an Intern 

"Fireside chat" – Q&A with a B4T professional and OPEN's internship coordinator
WHAT WE WILL COVER
This live event is designed to cover topics like:
What can I do now with my skills/education to make a difference for the Kingdom?

How can I serve God AND have a professional career? 

Who can go on OPEN Internships, and what are the details I need to know?
At this web fair, you can learn about redemptive internships—virtual and on-site—that allow you to take the Gospel to the least-reached right now, next summer, or whenever you're ready! 
With interviews of a current B4T professional and a former intern, exciting videos, and stories of how God is using OPEN around the world, this event is sure to inspire you. Get your questions answered, and get an idea of how B4T Internships integrate the power of God and business to transform lives.
Take the next step in your career, and in your life.